Shop The Value Connection
You always save with The Value Connection and hundreds of values every single day. Here are some more extra-special limited-time savings, available at our website, over the counter at our retail outlets or by calling us at 320-258-SAVE.
---
FEATURED DEALS
APRIL 24-28, 2017
Sale prices good until noon, Friday, April 28.
CLEAR WATERS OUTFITTING
Kayak Trip on Mississippi — $41 value for just $26.
Canoe Trip for 2 on Mississippi — $62 value for just $40.
CRAFTS DIRECT
$25 general certificate — $25 value for just $18.
$50 general certificate — $50 value for just $35.
RICH SPRING GOLF
9-holes with cart — $31 value for just $18.
  (Purchase limit: 2 per customer per month)
Range Punch Card certificate — $60 value for just $39.
  (Purchase limit: 2 per customer per month)
STARLITE DRIVE-IN in Litchfield
Two adult admissions — $14 value for just $9.
WOODS FARMER SEED & NURSERY
$10 general certificate — $10 value for just $6.
YELLOW CAB
$5 certificate — $5 value for just $3.
---
HALF PRICE SPECIAL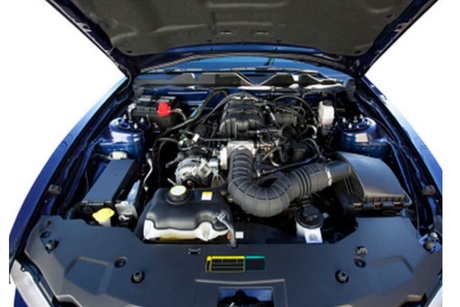 THIELE AND SONS AUTOMOTIVE
Thiele and Sons Automotive is your local neighborhood repair shop right in Sauk Rapids. They have all the modern, up to date equipment and the knowledge to service your vehicle right the first time at a price you can afford!
$100 toward repairs from Thiele and Sons Automotive — $100 value for just $50.
---
NEW ITEM
BENUSA APPLIANCE
Benusa Appliance Sales and Service has a great selection of appliances available in any price range! Choose from top quality brands such as Amana, Whirlpool, Jenn-Air, Electrolux, KitchenAid, Maytag, Samsung, Frigidaire and more. Locally owned Benusa Appliance conveniently has five Minnesota locations: St. Cloud; Sauk Centre; Bemidji; Litchfield and Monticello. Benusa Appliance Sales and Service belongs to a National Buying Group allowing them to meet or beat any competition on price! Benusa is the leader in product knowledge and offers nothing less than excellent service. Benusa Appliance Sales and Service, they're the Jack of one trade: Appliances. They only sell appliances. They only service appliances, and they only deliver brand-name appliances at any price range directly to your home. Visit benusaappliances.com
$100 toward in-store purchases at Benusa Appliance in St. Cloud — $100 value for just $80.
---
NEW ITEM
SG DETAIL AND CLEANING
More than simply washing the exterior of your car with soapy water and a rag, or swiping the interior with a cloth and a vacuum, detailing means just what it says: focusing on and cleaning the tiny details of your car to take it from "clean" to "sparkling."
$100 toward a full auto detail package from SG Detail and Cleaning — $100 value for just $70.
---
NEW ITEM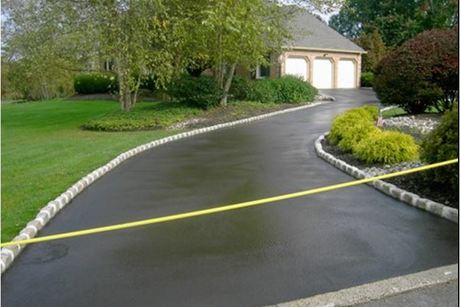 ASPHALT SURFACE TECHNOLOGIES
AST has over 40 years of combined experience in making driveways and parking lots beautiful again. They use "PitchBlack" commercial-grade asphalt sealer…the best product on the market. And since they also distribute this product they can be very aggressive on the price quotes they offer.
$100 toward residential seal coating with Asphalt Surface Technologies
---
NEW ITEM
PAINT N PARTY
Your evening includes two hours of class and instruction time. 2 adult beverages and a shared appetizer. Supplies are included. You will go home with a canvas painting that you made! Be the artist you never knew you could be. No experience painting? No worries! Your instructor will guide you through, to help you create your very own masterpiece, in a fun and relaxed atmosphere. It's a fun night out with your girl friends and even a fun date night!
See all the dates available for Paint N Party.
---
LIMITED TIME OFFER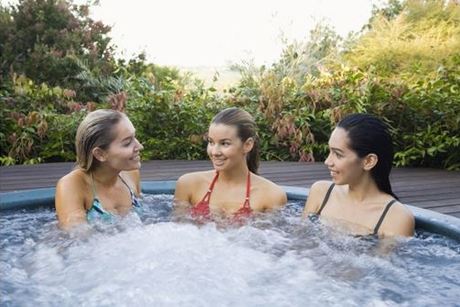 HOT TUB FROM DJS COMPANIES
DJ's Companies has been in business since 1971. They have grown from a one-man operation to one of the largest companies in the area for heating and cooling, indoor air quality, fireplaces, water systems, pools and spas.
Hot tub from DJs Companies — $4,440 value for just $1,760.
---
HALF PRICE SPECIAL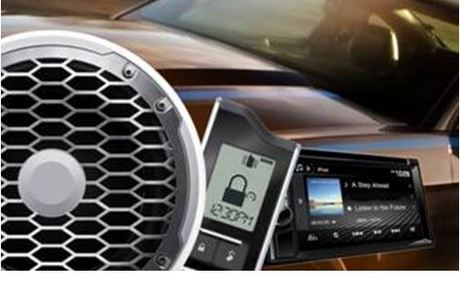 SOUND CONNECTION
Sound Connection in Waite Park and Sound Connection in Baxter are your vehicle enhancement specialists! For car audio, radar detectors, mobile video, remote car starters, navigation and more call at 218-825-1916 in Baxter or in Waite Park 320-271-1916. They can help you with what will work best for your vehicle and lifestyle.
$2,100 certificate from Sound Connection — $2,100 value for just $1,050.
---
60% OFF SPECIAL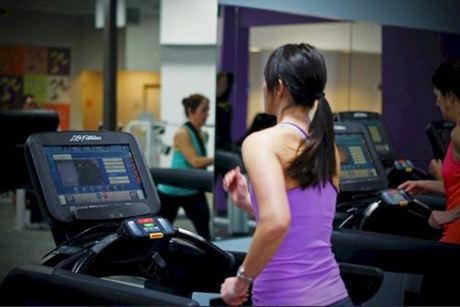 ANYTIME FITNESS IN WAITE PARK
Get to a healthier place at Anytime Fitness!  Start the new year in the best possible way with the Ultimate Package! This Family of Four Ultimate Package includes 18-month membership, unlimited tanning and a free training session. At Anytime Fitness, the friendly and professional staff is trained to help you along your fitness journey, no matter how much support you need. Whether you're new to working out or a fitness pro, Anytime Fitness is here to provide a variety of training options, guidance, and support to help you stay on track and reach your goals.
18-Month Membership for Family of 4 at Anytime Fitness — $3,194 value for just $1,278
---
60% OFF
EAGLE TRACE GOLF
Lifetime golf single membership to Eagle Trace Golf Course, including unlimited daily golf with your prime choice of tee times. You can book your tee time ten days in advance and play in the golf league for free. Plus, you get free access to the driving range and swimming pool. (Cart not included.)
Lifetime Membership at Eagle Trace Golf — $8,000 value for just $3,200.
---
60% OFF
FIREBUGGZ
Who wants S'Mores? Create your own customized backyard fire pit sanctuary with Firebuggz products. Landscape design and creation available. Firebuggz has the landscape block and a bunch of Firebuggz accessories to create your ultimate fire pit experience.
Products, Design & Creation from Firebuggz — $2,000 value for just $800.
---
FOLLOW THE VALUE CONNECTION ON FACEBOOK & TWITTER
Follow The Value Connection on Facebook and Twitter! Stay up-to-date on our newest items, limited time specials, on location events and more.
---
Here are several ways to order from The Value Connection:
— Shop online at TheValueConnection.com. We'll mail certificates to you.

— Call 320-258-SAVE (320-258-7283) to place your order. We'll mail certificates to you.

— Buy and pick-up certificates at one of our retail outlets:
Value Connection Headquarters for Townsquare Media at 640 SE Lincoln Avenue, Monday-Friday 8-6, Saturdays 9-1.
Miller Auto Plaza at 2930 2nd Street South in St. Cloud, Monday-Friday 9-9, Saturdays 9-6.
Crossroads Shopping Center, Located near Target. Open Monday through Saturday 10:30 – 7 (1:30 – 2 closed for lunch), Sundays 12-5.
---
Sign-up for our Value Connection Newsletter!
We'll deliver weekly specials on Monday mornings and weekend specials on Friday mid-day!
*

 Email

*

 First Name

*

 Last Name

*

 Zip

*

= Required Field
Email Marketing You Can Trust