Shop The Value Connection
You always save with The Value Connection and hundreds of values every single day. Here are some more extra-special limited-time savings, available at our website, over the counter at our retail outlets or by calling us at 320-258-SAVE.
---
COMING SOON
A new look for our Value Connection website is coming soon! Same great deals with more information at your fingertips and easier navigation and purchasing. As always, if you have any questions about TheValueConnection.com just give us a call at 320-258-SAVE (320-258-7283)
---
FEATURED DEALS
MAY 22-26, 2017
Sale prices in effect until noon, Friday, May 26th.
COLD SPRING BAKERY
$10 general certificate — $10 value for just $6.
CRAFTS DIRECT
$25 general certificate — $25 value for just $18.
$50 general certificate — $50 value for just $35.
LAUNDRY DEPOT
$10 toward laundry services $ — $10 value for just $6.
METRO BUS TICKET (available only at Townsquare location)
Regular bus pass/ticket — $47 value for just $37.
(Purchase limit: 2 per person per month)
QUALITY CLEANERS
$10 in dry cleaning services — $10 value for just $6.
SOCIAL EXPRESSIONS SELFIES
Two-hour rental — $600 value for just $450.
Three-hour rental — $750 value for just $555.
TOPPER'S PIZZA
$10 general certificate — $10 value for just $6.
---
NEW ITEM
ST. CLOUD ROX BASEBALL
The Northwoods League will begin their 24th season in 2017. The 72 games schedule for all 20 teams, will begin on Tuesday, May 30th. The St. Cloud Rox will begin their sixth season with a three-game road trip against the Waterloo Bucks and the Rochester Honkers between May 30th and June 1st. The Rox home opener will be Friday, June 2nd at 7:05 pm as they host the Rochester Honkers at Joe Faber Field and will feature post-game fireworks presented by Coborn's. In total, the Rox play 36 home games during the 2017 regular season at Joe Faber Field. Season and group tickets are currently available by contacting the Rox Box Office at (320) 240-9798. A full promotional schedule with fireworks and giveaway dates will be released prior to the season.
General Seating Ticket to Rox Baseball 2017 Season — $8 value for just $5.50.
---
NEW ITEM
TROBEC'S CHICKEN FRY
Don't miss the 81st Annual Trobec's Chicken Fry on Friday, June 2nd , 2017. Serving their famous, delicious chicken dinner starting at 11:30 am. Jerry's Concertina plays from 1p to 4:30p and Levi Pelzer takes the stage from 8p to Midnight. Hurry, we have just a limited quantity available through the Value Connection.
Ticket to Trobec's Chicken Fry on June 2, 2017 — $9 value for just $6.
---
NEW ITEM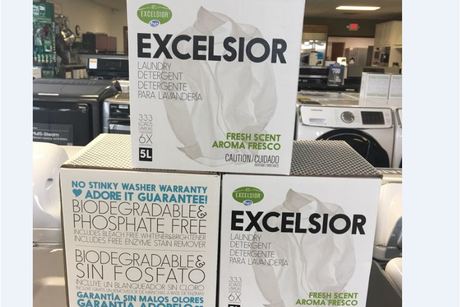 EXCELSIOR LAUNDRY DETERGENT FROM BENUSA APPLIANCE
Benusa Appliance Sales & Service has a great selection of appliances available in any price range! Choose from top quality brands such as Amana, Whirlpool, Jenn-Air, Electrolux, KitchenAid, Maytag, Samsung, Frigidaire and more. Locally owned Benusa Appliance conveniently has five Minnesota locations: St. Cloud; Sauk Centre; Bemidji; Litchfield and Monticello. Benusa Appliance Sales and Service belongs to a National Buying Group allowing them to meet or beat any competition on price! Benusa is the leader in product knowledge and offers nothing less than excellent service. Benusa Appliance Sales and Service, they are the Jack of one trade: Appliances. They only sell appliances. They only service appliances, And they only deliver brand-name appliances at any price range directly to your home.
Excelsior 5L of Laundry Detergent from Benusa Appliance — $79.99 value for just $64.
---
PRICE REDUCED — ONLY WHILE IT LASTS
VIKING LAND HARLEY-DAVIDSON
This motorcycle is a 2017 Iron 883 Harley Davidson XL883N featuring a hard candy custom paint (Hot Rod Red Flake). With just 206 miles. Can be seen at Viking Land Harley-Davidson in Sauk Rapids.
2017 Iron 883 Harley-Davidson XL883N Cycle from Viking Land Harley Davidson — $11,556.44 value for just $8,667.
---
PRICES REDUCED 75% — WHILE THEY LAST!
FIREBUGGZ
Who wants S'Mores? Create your own customized backyard fire pit sanctuary with Firebuggz products. Landscape design and creation available. Firebuggz has the landscape block and a bunch of Firebuggz accessories to create your ultimate fire pit experience.
$100 Toward Products, Design & Creation from Firebuggz — $100 value for just $25.
---
PRICE REDUCED — ONLY WHILE THEY LAST!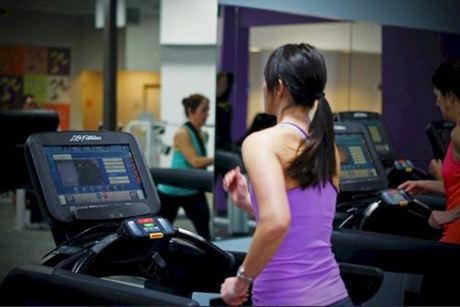 ANYTIME FITNESS IN WAITE PARK
Get to a healthier place at Anytime Fitness!  Start the new year in the best possible way with the Ultimate Package! This Family of Four Ultimate Package includes 18-month membership, unlimited tanning and a free training session. At Anytime Fitness, the friendly and professional staff is trained to help you along your fitness journey, no matter how much support you need. Whether you're new to working out or a fitness pro, Anytime Fitness is here to provide a variety of training options, guidance, and support to help you stay on track and reach your goals.
18-Month Membership for Family of 4 at Anytime Fitness — $3,194 value for just $1,178
---
PRICE REDUCED — ONLY WHILE IT LASTS!
EAGLE TRACE GOLF
Lifetime golf single membership to Eagle Trace Golf Course, including unlimited daily golf with your prime choice of tee times. You can book your tee time ten days in advance and play in the golf league for free. Plus, you get free access to the driving range and swimming pool. (Cart not included.)
Lifetime Membership at Eagle Trace Golf — $8,000 value for just $2,800.
---
FOLLOW THE VALUE CONNECTION ON FACEBOOK & TWITTER
Follow The Value Connection on Facebook and Twitter! Stay up-to-date on our newest items, limited time specials, on location events and more.
---
Here are several ways to order from The Value Connection:
— Shop online at TheValueConnection.com. We'll mail certificates to you.

— Call 320-258-SAVE (320-258-7283) to place your order. We'll mail certificates to you.

— Buy and pick-up certificates at one of our retail outlets:
Value Connection Headquarters for Townsquare Media at 640 SE Lincoln Avenue, Monday-Friday 8-6, Saturdays 9-1.
Miller Auto Plaza at 2930 2nd Street South in St. Cloud, Monday-Friday 9-9, Saturdays 9-6.
Crossroads Shopping Center, Located near Target. Open Monday through Saturday 10:30 – 7 (1:30 – 2 closed for lunch), Sundays 12-5.
---
Sign-up for our Value Connection Newsletter!
We'll deliver weekly specials on Monday mornings and weekend specials on Friday mid-day!
*

 Email

*

 First Name

*

 Last Name

*

 Zip

*

= Required Field
Email Marketing You Can Trust